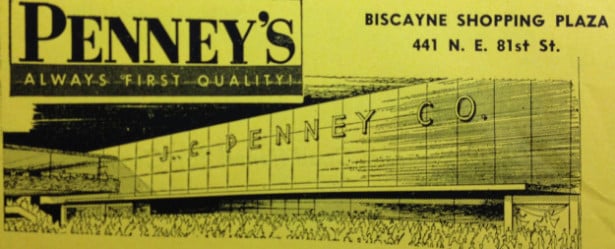 Department-store chain J.C. Penney (NYSE:JCP) was among the founding members of Standard & Poor's 500 Index when it was constructed in 1957, as was Campbell Soup (NYSE:CPB), General Mills (NYSE:GIS), and Chevron (NYSE:CVX). But the retailer has struggled in recent years, and as its sales have continued to drop, investors have bid shares ever lower.
As of Friday, the stock had plummeted 55 percent since the beginning of the year, making it the worse-performing on the S&P 500. Similarly, the company's market capitalization has dropped 37 percent to $2.7 billion, and that drop drew the attention of the S&P 500. That $2.7-billion level is "more representative of the mid cap market," according to a statement made by S&P last week, which announced on Monday that the company would be dropped from its 500 index. With J.C. Penney's exit, there are only 68 of the original S&P 500 members remaining. Like the century-old retailer, original constituents such as Eastman Kodak (EKDKQ.PK) and Sears (NASDAQ:SHLD) recently have been replaced. Replacing J.C. Penney will be door lock company, Allegion (NYSE:ALLE-WI).
The particular irony of the story is that the company will depart the index on November 29 — Black Friday. While Black Friday is increasingly becoming "a relic of years gone by," according to Belus Capital Advisors strategist Brian Sozzi, it still tops all other days in terms of sales. Last week's release of third quarter earnings made it clear that sales are exactly what J.C Penney needs. Of course, by no means will the loss of J.C. Penney's spot have any direct connection to its Black Friday sales, or even holiday season sales, but the timing of the move is symbolic of how far the company's fortunes have fallen.