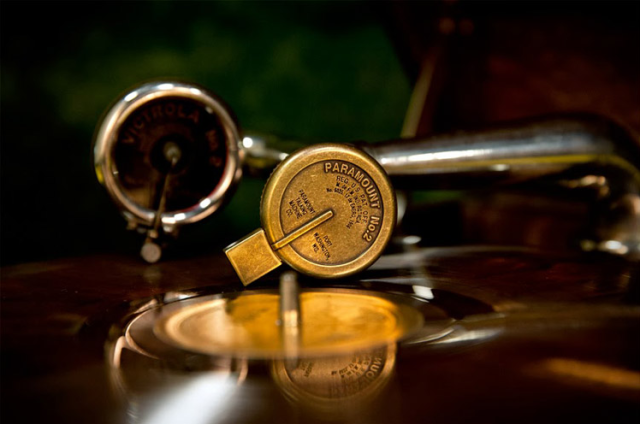 Jack White appeared on Charlie Rose on Sunday to promote Third Man Records' release of the ambitious and enormous The Rise and Fall of Paramount Records 1917-1932, Volume 1 boxed set — a huge archival project that White's label took on in conjunction with Dean Blackwell of Revenant Records. Blackwell also appeared on the show to discuss the project.
The $400, 6-LP, two-book, 22-pound boxed set was named the Best New Reissue by Pitchfork. Third Man calls the set a "cabinet-of-wonder." For the lover of vinyl and early recording history, the set is a veritable jungle of treasures that may have been lost to the ages if not for White and his maniacal obsession with blues music. "You could spend months delving into this material," White said.
The company is only producing 5,000 of the expensive sets, the number that Third Man and Revenant need to sell to break even on the money put into researching and producing the monstrous collection, Blackwell says in the liner notes. White has spoken in the past about how he uses Third Man as an avenue to pursue weird and unprofitable projects that appeal to him (including releasing an exclusive 7-inch via helium balloon and lots of colored vinyl), and this falls towards the scholarly end of Jack White's weirdness spectrum. After releasing and touring in support of his first solo album, Blunderbuss, in 2012, White took some time to focus on Third Man in general and reissues in particular. "This year I took off from touring and wanted to find archival projects that we could get involved with," he said.