While past performance is no guarantee of future success, and basing investment strategies for the entire year from the first month sounds ridiculous, a strong January is historically very positive for the market.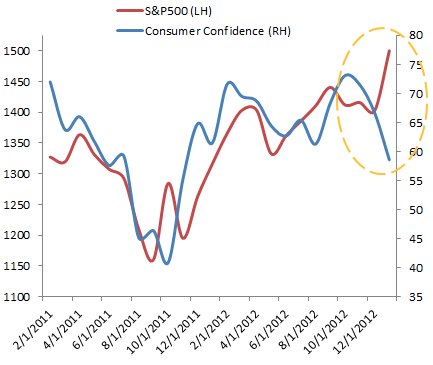 The January Barometer, one of Wall Street's more accurate prediction tools, has the tagline, "As the S&P 500 goes in January, so goes the year." According to Howard Silverblatt from Standard & Poor's, stocks have moved for the year in the same direction as January in 61 of the past 84 years, or roughly 73 percent of the time. On the other hand, a down January typically leads to a year of weakness. The last time the January Barometer gave a false reading was in 2001, when the S&P 500 gained 3.5 percent, but finished the year in the red.
Seasonal trading patterns aside, there are still many obstacles that may trip up the market. Issues in Washington have merely been delayed instead of solved. The economy in the final quarter of 2012 contracted and consumers are still in survival mode amid high unemployment. By the time that bell rings for the twelfth round, Mr. Market may not know what hit him.
Investor Insight: Facebook: Still Expanding its Message Around the World