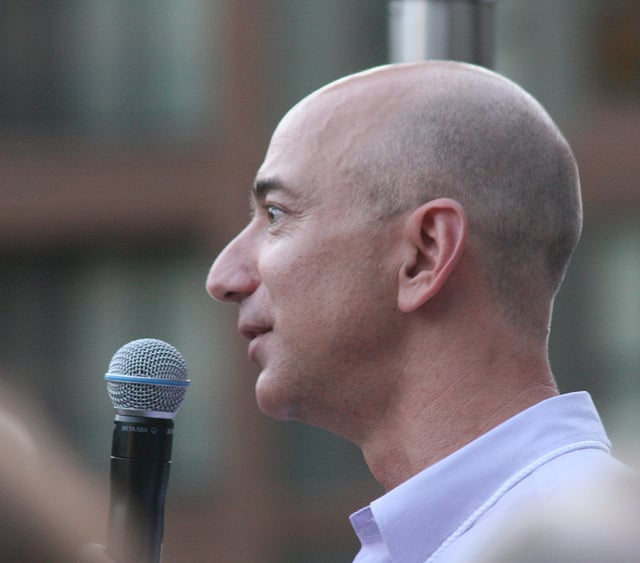 For those people outside the Amazon (NASDAQ:AMZN) employee world (read: most of us), CEO Jeff Bezos remains somewhat of an enigma. The man is, of course, known for his ability to take an online bookseller and turn it into a multi-billion-dollar "Everything Store," but few really understand the nature of the executive and what goes on inside the walls of Amazon's Seattle headquarters that make it so wildly successful.
Bezos also certainly hasn't helped clear up any speculations, as he rarely speaks at conferences and only gives interviews to publicize new products, but Bloomberg Businessweek writer Brad Stone took it upon himself recently to interview hundreds of current and former friends of the Amazon founder, to better understand Bezos's business secrets and how he managed to become one of the world's most successful men. Stone's findings are set to be published in October, but Bloomberg ran a 10-piece excerpt from the book Thursday, and effectively clued us in on many keys to understanding Bezos, and what his subordinates know about him while his consumers live in oblivion.
Here are 10 takeaways that one can learn from Bloomberg's 10-page Bezos piece, as we finally understand the fundamentals to Bezos's business strategy and how he operates with his employees and competitors.