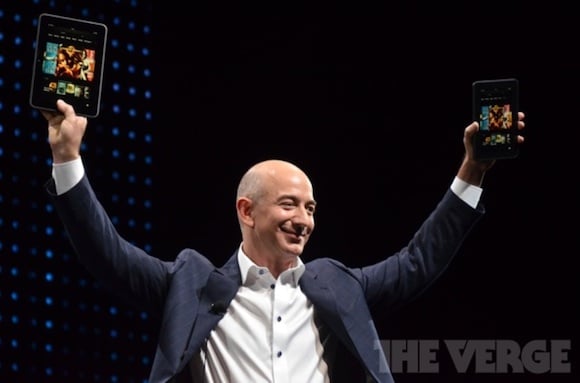 No one can say Jeff Bezos forgets a favor. The chief executive of Amazon (NASDAQ:AMZN) is investing $5 million in Business Insider, the online news site run by Henry Blodget. Their relationship dates all the way back to dot-com boom times, when Blodget worked for Merrill Lynch, and Bezos was trying to push his company forward in the emerging e-commerce industry.
When few believed Amazon could push past its $240 a share (in late 1998), Blodget took a bullish stance on Bezos's company, saying he saw $400 on the horizon. Though countless Wall Street insiders chuckled at the idea, Blodget's prediction was realized a short time later. Now Bezos is showing his confidence in Blodget's six-year-old news site, which is still struggling to hit profitability.
According to Bloomberg, Business Insider brought in $10 million in 2012, representing a loss of $3 million. Bezos's considerable investment will push the site's funding to $18.3 million, though it is unclear if that will take Business Insider into the black. Bezos, the 21st richest person on earth, brings unparalleled name recognition to the table.