McDonald's Corporation (NYSE:MCD): Current price $91.84
The company has launched new packaging designs on all carry-out bags and fountain beverage cups with QR codes, saying that this initiative is its latest step in an ongoing commitment to supply consumers with information to help them make informed choices. Text, illustrations and a QR code will provide facts about the brand and make nutrition information easily accessible from mobile devices. The initiative starts this week in the United States and will continue being introduced globally through the year, with the text being translated into 18 different languages.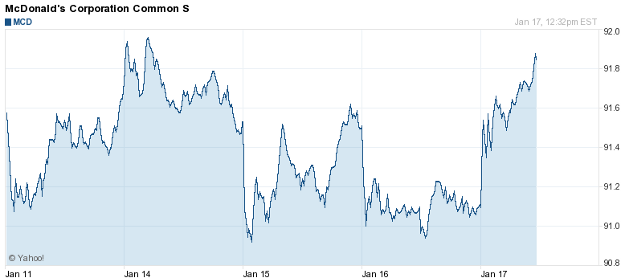 Start 2013 better than ever by saving time and making money with your Limited Time Offer for our highly-acclaimed Stock Picker Newsletter. Click here for our fresh Feature Stock Pick now!