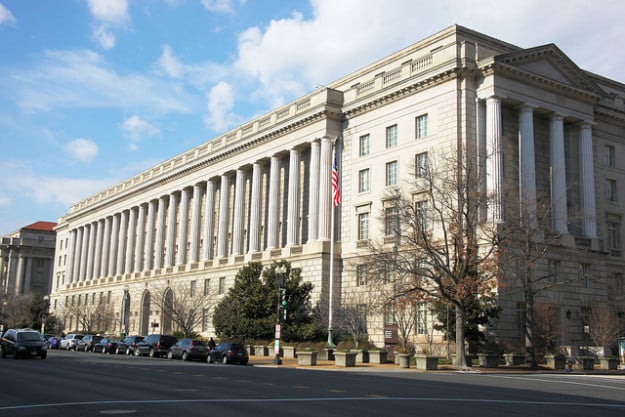 The Internal Revenue Service is getting some heat over its unequal examination of certain conservative organizations — but according to Marketwatch, the Federal Bureau of Investigation will likely not be pursuing criminal charges against the IRS. Investigative efforts into the events that motivated the FBI to take a closer look showed that preferential treatment or political targeting were not the cause of the disproportionate IRS attention, at least according to those who looked into the matter.
According to Marketwatch, FBI enforcers found more flaws in the IRS's rule implementation than reason for criminal suit — blunders but not favoritism. The investigation is has not fully run its course as of yet, however for now it looks like the IRS will not be dealing with a charges.
The fight for the IRS's soul, as it were, has been fueled by political disagreement between the parties, with Republicans insisting that the IRS is sympathetic to the Obama administration. Representative Darrel Issa (R-Calif.), who is the Chair of the House Committee on Oversight and Government Reform, noted a donation that the Justice Department prosecutor had made to the Obama campaign, pointing to it as evidence of bias — according to Market Watch.