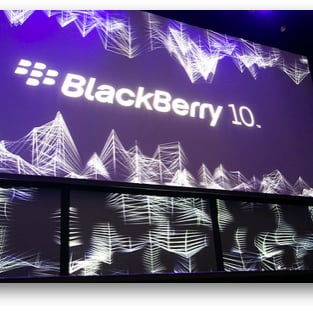 BlackBerry maker Research in Motion (NASDAQ:RIMM) fell on hard times not long after Apple (NASDAQ:AAPL) introduced the first iPhone, which would forever change the smartphone landscape RIM had pioneered. The Ontario-based smartphone maker has since seen its market share in the U.S. and around the world eroded to a fraction of what it once was. Now, in a last-ditch effort to keep its hat in the ring, RIM is pinning all its hopes on a new operating system and a line of new phones that are long overdue.
BlackBerry 10, RIM's upcoming proprietary mobile operating system, was officially unveiled by CEO Thorsten Heins in May. But the system, and RIM's new BB10 phones, won't be released until the end of January, a full year after they were initially scheduled to debut. In the mean time, RIM has continued to lose face (and its footing) in the smartphone world, and some analysts are wondering if BB10 will prove to be too little, too late.
Catalysts are critical to discovering winning stocks. Check out our newest CHEAT SHEET stock picks now.
RIM shares plunged 23 percent last Friday after the company reported plummeting quarterly sales. Revenue for the three months ended December 1 was down 47 percent to $2.7 billion as shipments fell from 7.4 million BlackBerry phones in the year-earlier quarter to 6.9 million phones in the fiscal third quarter of 2012. Not only have sales slowed, but RIM lost roughly 1 million subscribers who were likely lured away by the iPhone or the plethora of Google (NASDAQ:GOOG) Android devices on the market developed by companies like Samsung (SSNLF.PK), Nokia (NYSE:NOK), and HTC.
On a conference call with analysts, Heins said the company would consider lowering prices on existing BlackBerry 7 devices, as well as the service fees it charges carriers, in order to keep subscriber numbers up. The move could potentially cost the company revenues in the short term, but Heins is playing a long game. His goal is just to hold onto customers until the company can wow them with its new operating system and devices.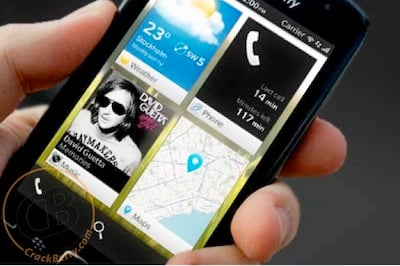 The only problem with that strategy is that the company is digging itself into a hole that may be too deep even for BB10 to help it escape. As consumers and investors alike wait on BB10, they're asking themselves whether RIM's "Hail Mary" pass can go the distance. Some have higher hopes than others, but if BB10 is going to be RIM's saving grace, it's going to have to bring the goods. And analysts are growing increasingly more skeptical about the likelihood of RIM being able to do so.
RIM shares initially rose 8 percent in after-hours trading on Thursday, as the company increased its cash hoard to $2.9 billion after generating nearly $1 billion in cash flow from its operations in the last quarter. RIM earned $9 million in profit, compared to a $235 million loss in the same quarter a year earlier. However, most of that gain came from a tax benefit, without which RIM would have lost $114 million. And now the company is expecting an even bigger loss in the current quarter, as it ramps up its marketing campaign for BB10, which will make its consumer debut on January 30. Sales will likely be depressed until then, the company said.
RIM shares have rallied over the past several months in anticipation of BB10 and new phones that will reportedly have features making them competitive with higher-end Android devices and the iPhone, but shares are still down 25 percent this year to date, and nearly 91 percent since 2007. RIM controlled less than 5 percent of smartphone sales in 2012, and the IDC predicts the company's market share will fall to just 4 percent in 2016, demonstrating analysts' lack of faith in BB10.
Competitors have not only set the bar high, but they've gotten a head-start. Apple already has its hoard of devotees, but many Android users have also become faithful to Google much in the same way that PC users cling to Microsoft (NASDAQ:MSFT) despite Apple's growing presence, popularity, and technological advancements in that space. Whether RIM will ever be able to catch up, or at least capture a larger share of the market, rides largely on the initial reception of BB10. And if the software and phones do nothing more than meet the standards set by Apple, Google, and others, then they'll be dead-on-arrival.
Consumers need to be given a reason to transfer their loyalty, and another iPhone look-alike won't cut it. Unfortunately, analysts aren't expecting much more than that, thus their caution. Meanwhile, their hesitance to let any optimism creep into their forecasts is part of what has investors so spooked, and unless BB10's debut forces them to recognize RIM as a real threat to the current smartphone order, shares are likely to continue their descent — that is, until RIM proves them wrong with evidence of increased sales. Whether such will be the case remains to be seen, but analysts and investors are smart to be wary until given reason to be otherwise.
Don't Miss: Has Apple's Passbook Pushed Business Into the 21st Century?