U.S. stock futures began the day on shaky feet, but took a sharp turn up after the non-farm payroll information was released at 8:30 a.m. The minutes from the Federal Reserve's December meeting, held yesterday, revealed that future stimulus could be tied to labor market performance.
At 9:10 a.m.: S&P: +0.23%, Nasdaq: +0.13%, Dow: +0.11%.
Here's what's buzzing in the pre-market: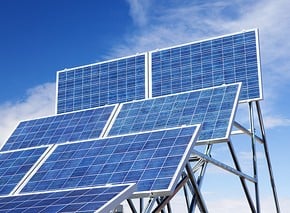 The Bureau of Labor Statistics reported that non-farm payroll employment rose by 155,000 in December, and the unemployment rate remained unchanged at 7.8 percent.
Catalysts are critical to discovering winning stocks. Check out our newest CHEAT SHEET stock picks now.
First Solar (NASDAQ:FSLR) faced some selling pressure in pre-market trading, giving up as much as 3.3 percent. The stock is up 12.3 percent over the last five trading days — over 7 percent on Thursday — and has a loyal following of short traders, who could be responsible for the stock's hangover.
Shares of Lulumelon Athletica (NASDAQ:LULU) dropped as much as 3.5 percent in the pre-market after Credit Suisse downgraded the stock from "Outperform" to "Neutral" at a price target of $80, 6.5 percent over Thursday's closing price.
Meanwhile, Credit Suisse upgrades U.S. Bancorp (NYSE:USB) from "Hold" to "Buy" with a $38 price target, 16.8 percent over Thursday's closing price.
Liberty Media Corporation (NASDAQ:LMCA) announced on Friday that it has won approval from the Federal Communication Commission for the transfer of legal control of Sirius XM Radio (NASDAQ:SIRI). Liberty expects to complete the transfer of control of SiriusXM within 60 days.
A report compiled by Markit shows that euro-zone PMI climbed from 46.5 in November to 47.2 in December, putting the region on track for broad economic growth in 2013. GDP growth is not expected to be positive until the end of the year.
Don't Miss: Federal Reserve Members Question QE Beyond 2013.