LinkedIn (NYSE:LNKD), the world's largest online professional network, is clearly standing out from other Internet players in the crowd today.
After Thursday's closing bell, the company reported impressive results for the fourth quarter. Net income surged 67 percent to $11.5 million (10 cents per share), compared to $6.9 million (6 cents per share) a year earlier. Excluding stock-based compensation expenses and other adjustments, earnings per share came in at 35 cents per share, easily beating analysts' expectations of 19 cents per share.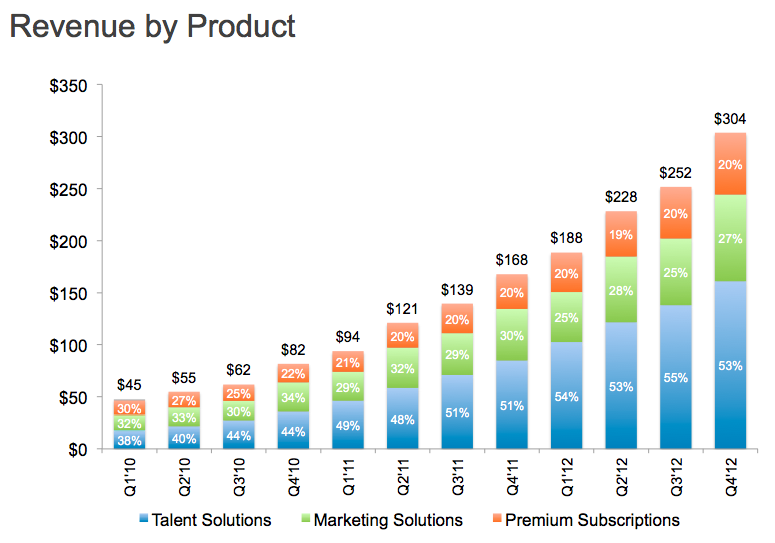 LinkedIn has three main revenue streams, all of which jump off the page from the prior year. Talent Solutions, which involves recruiting tools and represents the largest revenue source, surged 90 percent to $161 million. Marketing Solutions, LinkedIn's ad business, gained 68 percent to reach $83.2 million. Meanwhile, Premium Subscriptions totaled $59.4 million, an increase of 79 percent from the fourth quarter of 2011.
New all-time high…