The line between popular social players and outcasts is becoming more clear by each earnings report. Many Internet companies have attracted heavy attention in recent years, but LinkedIn (NYSE:LNKD) is one of the few players that remain in the Winner's Circle on Wall Street.
After Thursday's closing bell, the world's largest professional network on the Internet reported impressive results for the fourth quarter. Net income surged 67 percent to $11.5 million (10 cents per share), compared to $6.9 million (6 cents per share) a year earlier. Excluding stock-based compensation expenses and other adjustments, earnings per share came in at 35 cents per share, easily beating analysts' expectations of 19 cents per share.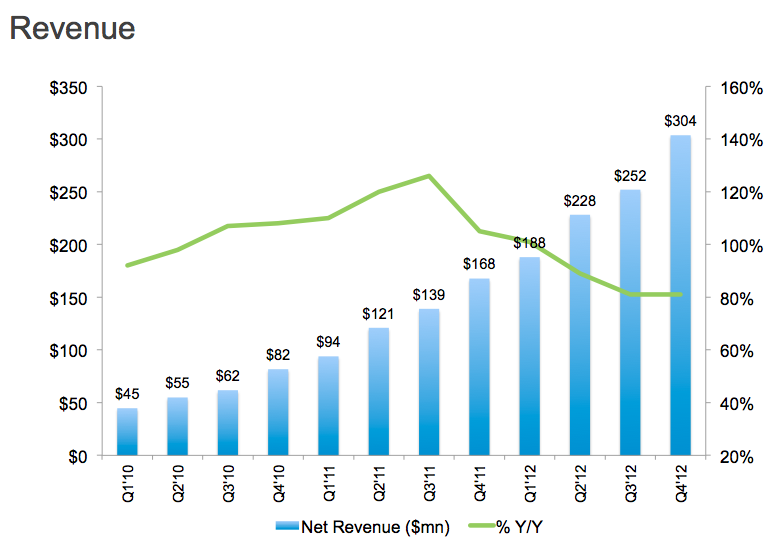 Although revenue on a year-over-year basis has declined from its peak in 2011, sequential improvements remain a highlight on LinkedIn's resume. As the chart above shows, revenue in the fourth quarter reached $304 million, up 81 percent from $168 million a year earlier. For the full year 2012, revenue gained 86 percent to $972.3 million.
Revenue climbs across all products…