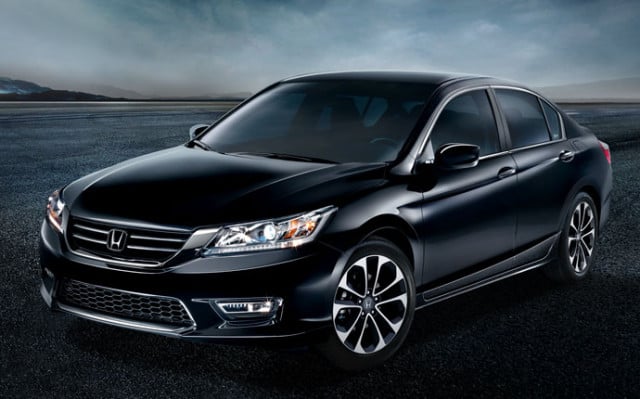 In a special ceremony at the Los Angeles Auto Show on Thursday, the Honda (NYSE:HMC) Accord was named Green Car of the Year for the entire range.
The Accord — already a popular car and a frequent inhabitant of the monthly top 10 vehicles — is offered with four powertrain options: four-cylinder and six-cylinder gasoline engines, a hybrid, and a plug-in hybrid. While the gasoline-only models are already quite efficient considering their nature, it was the hybrid that the Green Car Journal homed in on.
"Mainstream buyers have long found the Accord a popular choice because of its efficiency, functionality safety and value," Green Car Journal editor Ron Cogan said in a statement. "With the addition of exceptional hybrid and plug-in hybrid versions to the already fuel-efficient Accord line, Honda's Accord becomes an even more compelling choice."
The Accord Hybrid offers 50 miles per gallon in the city and 47 miles per gallon on the highway, comparable to numbers put up by the hybrid benchmark, Toyota's (NYSE:TM) Prius. But the Accord isn't a direct Prius competitor, as this is a midsize sedan, making those figures all the more impressive.