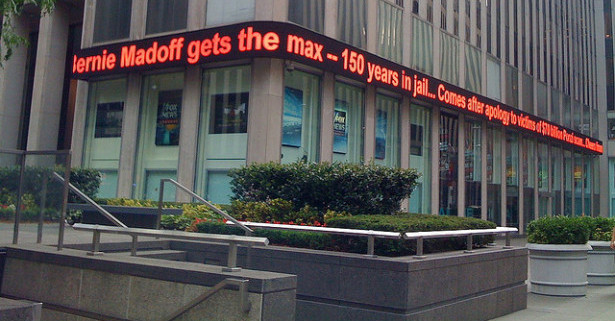 Lucky for big banks, including JPMorgan Chase (NYSE:JPM) and HSBC (NYSE:HBC), they cannot be sued by the man responsible for liquidating the Bernard Madoff firm.
Irving Picard, the bankruptcy trustee in the Bernie Madoff case, appealed rulings barring him from demanding damages from the banks that allegedly overlooked Madoff's fraud for the sake of fees. However, Manhattan Federal district judges Colleen McMahon and Jed Rakoff said that Picard could not accuse the banks of fraud because he is the trustee of a fraudulent enterprise, citing the legal principle pari delicto.
The U.S. Court of Appeals in New York supported that decision Thursday, saying that Picard's "scattershot responses" had "missed the mark," reported Bloomberg. "Picard stands in the shoes of [Bernard L. Madoff Investment Securities] and may not assert claims against third parties for participating in a fraud that BLMIS orchestrated," read the ruling seen by by the publication. In other words, Picard himself has been tainted by the con man's fraud.
He had been looking to reclaim $30 billion from the accused banks.
Madoff masterminded the largest Ponzi scheme in U.S. history, and his fraud cost investors an estimated $17 billion in principal. But now, after Picard's defeat, Madoff's customers will have a smaller pool from which to recoup their remaining losses.