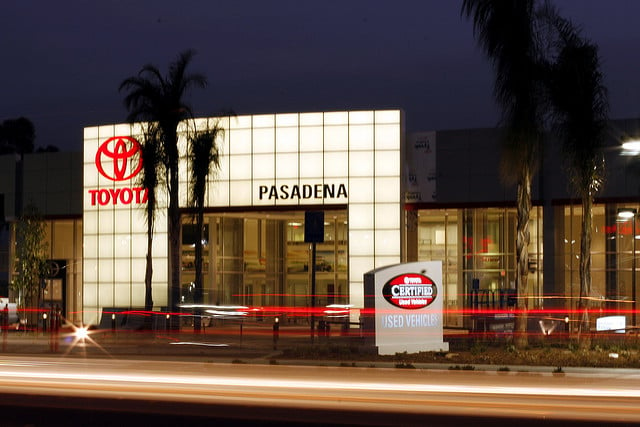 It's safe to say Toyota (NYSE:TM) can't wait until it can put to rest the unintended acceleration issue that has plagued so many of the company's vehicles. Until then, the automaker will continue to experience the fallout from the product defects that created unsafe conditions in millions of cars and trucks. On December 24, Saudi Arabia's Ministry of Commerce and Industry became the latest government agency to mandate a Toyota recall, with the vehicle count breaking 400,000.
The recall, first reported by Reuters, "exceeds 400,000″ vehicles bearing the Lexus and Toyota badges from model years 2005 through 2011, the Ministry said in a statement. The Saudi Arabian regulators will mandate that Toyota bring in the vehicles and install a brake override system. In addition, Toyota is obliged to launch "an awareness campaign" that will instruct drivers on how it works and what to do should they encounter the issue of unintended acceleration.
According to the Ministry, Toyota and its Saudi Arabian partner have been meeting with government regulators for the past several months to discuss the steps necessary to address the vehicle defects within the country. The action taken by U.S. regulators had a direct influence on the Ministry's decision.