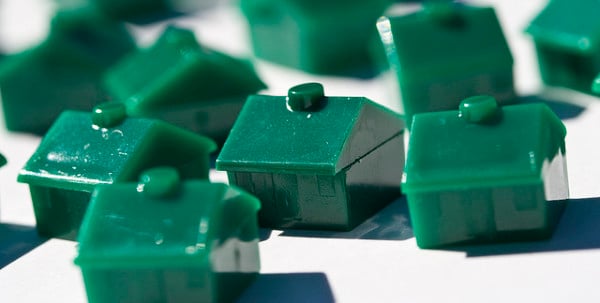 The solid recovery in the housing market has pushed home prices to record gains for yet another month. Standard & Poor's/Case-Shiller Home Price Index showed that property values increased by the most in seven years in the month of May, climbing 12.2 percent from the same month last year. While April's 12.1 percent increase came close, this 12.2 percent jump was the biggest 12-month gain since March 2006.
However, the results did fall below the 12.4 percent gain predicted by Bloomberg analysts.
In May, historically low borrowing costs, a short supply of available houses for sale, and the improving U.S. job market — which has boosted consumer demand for residential property — contributed to steadily rising home prices. In return, rising home prices have benefited the larger market: thanks to the corresponding rise in home equity, household finances of homeowners are strengthening, a phenomenon that could jump start growth in consumer spending, which accounts for approximately 70 percent of the U.S. economy.
"We continue to look forward to upward momentum" in the housing market, Wells Fargo Securities senior economist Anika Khan told Bloomberg. Wells Fargo Securities is a subsidiary of the largest U.S. mortgage lender. "We still have historically low inventory levels," she added.