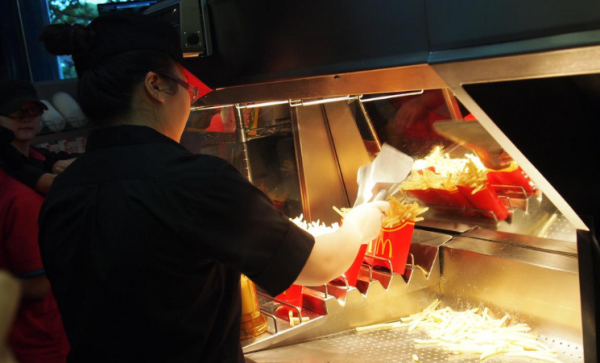 Just several weeks after settling a $700,000 lawsuit regarding serving inconsistent halal products, McDonald's (NYSE:MCD) has announced that its two Detroit-based restaurants would no longer serve halal.
Considering the Detroit area alone is home to approximately 150,000 Muslims, the decision for the two stores located in Dearborn; home to one of the largest mosques in North America, to discontinue the halal McChicken sandwich and Chicken McNuggets has come as an unpleasant surprise to the local community.
McDonald's told the Associated Press the decision was made "to focus on our national core menu" and that it took into account "local and dietary preferences".
The company did not divulge whether its decision was related to the lawsuit, brought to light by customer Ahmed Ahmed in 2011, which covered anyone who purchased halal-advertised goods between September 2005 and January 2006 from the McDonald's stores located on Ford Road and another restaurant in Dearborn.