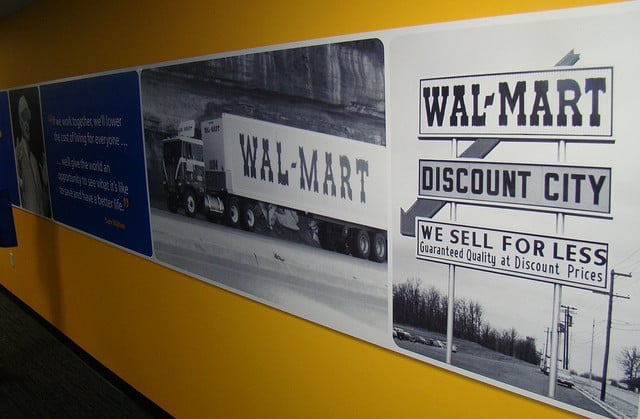 Retailers and consumers everywhere have been affected by the evolution of technology and the way it has made its mark on the marketplace. Without technology, Amazon.com Inc. (NASDAQ:AMZN) would never be the retail powerhouse that it is today, and Wal-Mart Stores (NYSE:WMT) would even probably sleep a little better at night.
But to be fair, despite the increased competition that technology poses, most retailers have benefitted from the evolution more than bled, but that all could soon be coming to an end.
According to Quartz, the old key to successful retail was having the best supply chain, which Wal-Mart did. The next necessity evolved to advanced analytics, which Wal-Mart identified and Amazon mastered. However, the next up-and-coming technique is one that both will soon be locked out of, and it involves 3D printing.
Many have heard of the term 3D printing, but few understand the widespread possibilities that such a tool facilitates. Additive manufacturing is a process of making three-dimensional solid objects of any shape from a digital model, and for consumers, that means that they will soon be able to order exactly what they want when they want it, and it probably won't come from Amazon or Wal-Mart.