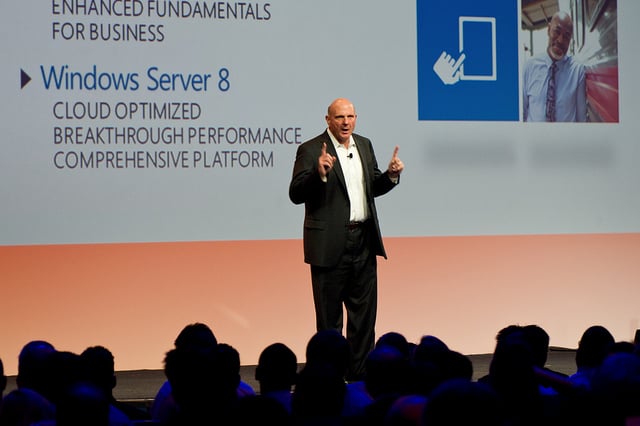 Microsoft Corp. (NASDAQ:MSFT) Chief Executive Officer Steve Ballmer has gotten a lot of flack this year stemming from disappointing Surface tablet sales and slumping PC sales. And now, Ballmer is taking a hit to his wallet as a result.
Bloomberg reports that Ballmer will miss out on over half of his potential bonus for the 2013 fiscal year in what amounts to more of a blow to the embattled CEO's ego than anything else. Ballmer is still set to receive $1.26 million in compensation for his work as CEO in 2013 as well as a bonus of $550,000 — 79 percent of his base salary. While those numbers might raise the question as to whether he deserved to have any bonus at all given Microsoft's year, it does represent a significant blow to the potential 200 percent base salary bonus he was eligible for.
For Ballmer, who is set to retire within the year, 2013 will be the second-straight year that the CEO has received less than half of his potential bonus. In 2012, Ballmer's fiscal year salary was $697,500 and his bonus took a sizable hit due to shortcomings in the performance of business units, including Windows and mobile phones. This year, it was those same business units plus a huge hit to its tablet division, which was unable to make headway against Apple's (NASDAQ:AAPL) iPads and the various tablets using Google's (NASDAQ:GOOG) Android software.