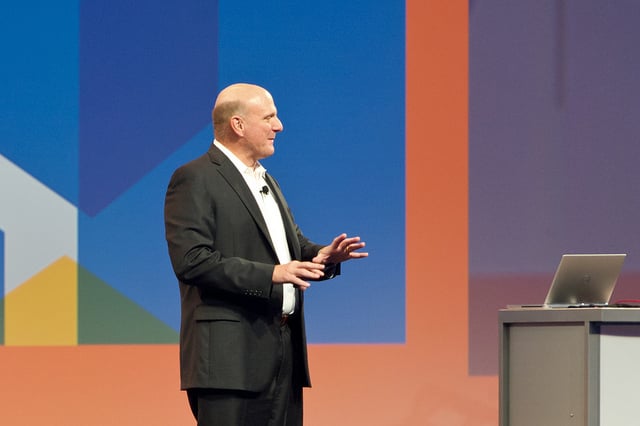 Late last week, it was reported that Microsoft (NASDAQ:MSFT) had added Qualcomm (NASDAQ:QCOM) Chief Operating Officer Steve Mollenkopf to its CEO wish list. But shortly after those reports came out, it was announced that Qualcomm had offered Mollenkopf its CEO spot, and Microsoft lost another contender for the position it desperately needs to fill soon.
As of March 14, Mollenkopf will replace Paul Jacobs as CEO of Qualcomm, the company announced on Friday, just after reports about Microsoft's eye on Mollenkopf started circulating.
Other candidates still in the running include Microsoft executive Satya Nadella, Ford (NYSE:F) CEO Alan Mulally, and Nokia (NYSE:NOK) CEO Stephen Elop, who will be returning to work at Microsoft when the company's acquisition of Nokia's smartphone unit is completed in the first quarter of 2014.
Microsoft is looking to replace Steve Ballmer, who made the surprise announcement that he would retire in 12 months in August. Ballmer is only the second CEO Microsoft has had, after Bill Gates. Replacing Ballmer will be a pivotal moment for an iconic company that needs to execute a massive turnaround.