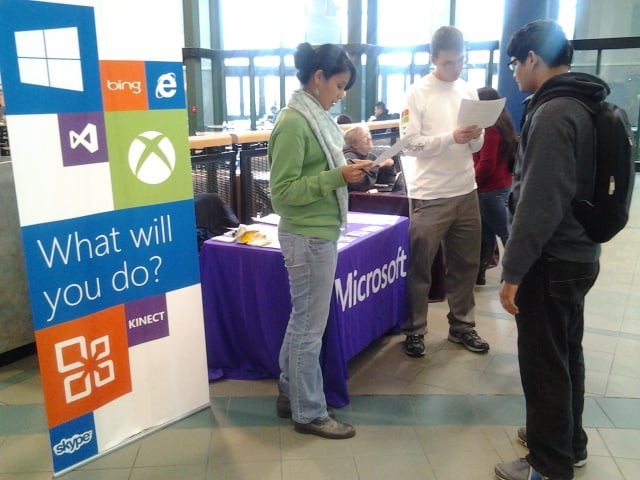 For Microsoft (NASDAQ:MSFT), it's been all quiet on the daily deals front ever since April when it re-launched its aggregator service, Bing Offers. However, Tech Crunch reports that the company is now working to reverse that trend by partnering with a number of high-profile companies in order to launch a new feature that will make its service even more appealing.
Microsoft announced Monday at the Money 2020 event in Las Vegas that it is joining Bank of America (NYSE:BAC), Discover (NYSE:DFS), Deem, Facebook (NASDAQ:FB), First Data, Linkable Networks, LivingSocial, Mastercard (NYSE:MA), and others to launch The CardLinx Assocation, a group of companies committed to promoting card-linked offers. Though not all Bing Offers customers will immediately benefit from the decision, many will as Microsoft is now testing a program in Seattle that allows its users to redeem offers instantly by simply swiping their credit cards.
According to Tech Crunch, the test site is currently limited to Seattle, but is expected to expand to other U.S. cities "soon" as long as the new feature garners positive results. As of now, Bing Deals customers have to print coupons or show QR codes on their phones to redeem offers. However, the new program in Seattle allows users to simply sign up for the service, buy coupons, and then use their credit or debit cards at participating businesses in order to redeem their discounts.