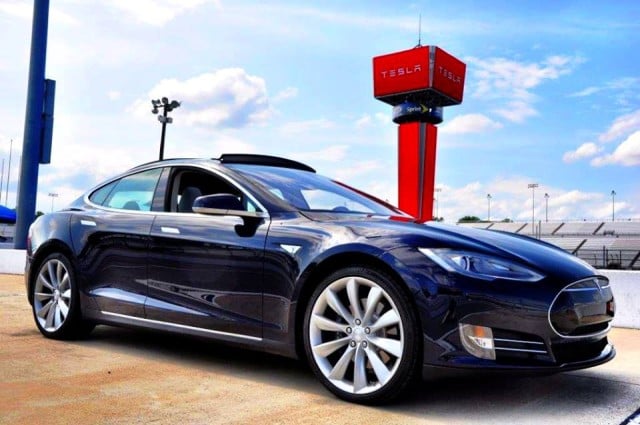 Tesla Motors (NYSE:TM) has a new problem, but it's a good one to have. Not only is demand for the electric car manufacturer's iconic Model S outgrowing its supply, but the whole Palo Alto, California-based company in general is outgrowing its single factory in Fremont, California.
That's why Tesla needs to not only build more factories in the U.S., but also in Europe and Asia where it has now begun selling its popular $70,000 premium battery-operated sedan. According to Bloomberg, these new factories will not only need to support the production of the Model S, but also that of a planned mass-market battery car whose launch date has yet to be unveiled.
In addition, don't forget about the Model X electric sport-utility vehicle — that SUV will soon go into production at the Fremont plant late next year and will likely see a high demand as well, especially thanks to its lower price tag. But, for now, Tesla is still concentrating on its Model S which it forecasts to sell 21,000 units of by the end of 2013. The company's Fremont, California plant will have to sustain double that in 2014, and with Chief Executive Officer Elon Musk offering up the sedan to his European and Asian customers as well, the automaker is feeling the tug as his lone factory in the Golden State.