The markets were relatively flat on Monday, giving up pre-market gains to close slightly down across the board. Trading activity was subdued because most major Asian markets were closed for national holidays, and investors are using the calm to reevaluate where they think the markets are headed after a six-week rally.
At the close: DJIA: -0.16%, S&P 500: -0.06%, NASDAQ: -0.06%.
Here are three stories that helped move markets today: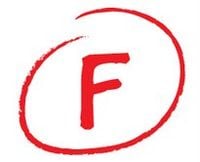 1) Less than half of executives polled by Bank of America Merrill Lynch expect to see economic growth in 2013. A survey released by the bank shows that executives give the U.S. economy a 49 out of 100. This may seem dismal (because it is), but at least it's better than a reading of 44 in the previous survey, and ahead of the global economy at a 45.
What's more, and far worse than gloomy prospects for growth, is that nearly a quarter of executives polled forecast that the economy will contract this year, which is more than double the figure from a year ago… (Read more.)