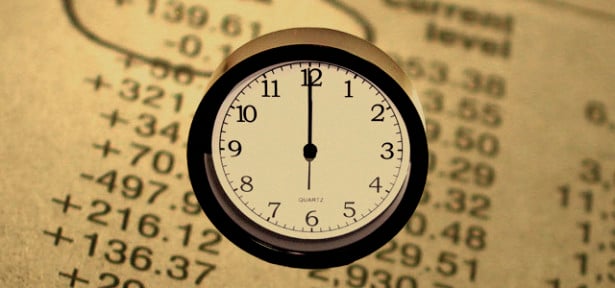 The major U.S. stocks were falling Monday. As of noon:
DIJA:

-0.07%

to 15414.92
S&P 500:

-0.13%

to 1689.25
NASDAQ:

-0.23%

to 3668.63
Gold:

+2.24%

to 74.79
Oil:

-0.11%

to 24.83
U.S. 10-Year:

-0.27%

to 25.73
Here are three stories helping shape the market Monday afternoon:
1. Will Debt Ceiling Negotiations Jeopardize Obamacare? President Obama is sticking to his guns as the government approaches crunch time in finding a way to keep the government operating past October 1.
Specifically, the president is standing his ground on the health care law, which continues to be public enemy No. 1 for Republican opposition in the House of Representatives. Republicans have made several unsuccessful bids to repeal the health care care law, known as "Obamacare," arguing that is doing more harm than good in lowering costs and helping people get health insurance. However, with political reality not facilitating the change of a full-on repeal of the law, the GOP have taken the roundabout way, choosing to leverage debt ceiling negotiations as a means to choke off funding for the Affordable Care Act… (Read more.)