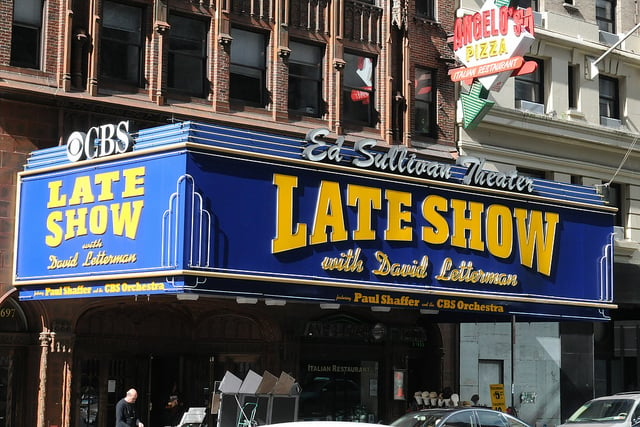 David Letterman is still going strong on CBS Corp.'s (NYSE:CBS) broadcast and will continue to do so for two more years. The network extended its contract with the late night talk show host through 2015, putting Letterman on track to continue his run while a new generation of late-night talk show hosts begin their run on NBC (NASDAQ:CMCSA) and ABC (NYSE:DIS).
In a statement from CBS Corp. president and chief executive Leslie Moonves on Friday, he said, "There is only one Dave, and we are extremely proud that he continues to call CBS 'home.'" Letterman's Late Show with David Letterman has acquired nine Emmy Awards in its twenty-year run and remains one one of the most popular late night talk shows.
"Les and I had a lengthy discussion, and we both agreed that I needed a little more time to fully run the show into the ground," Letterman later said.