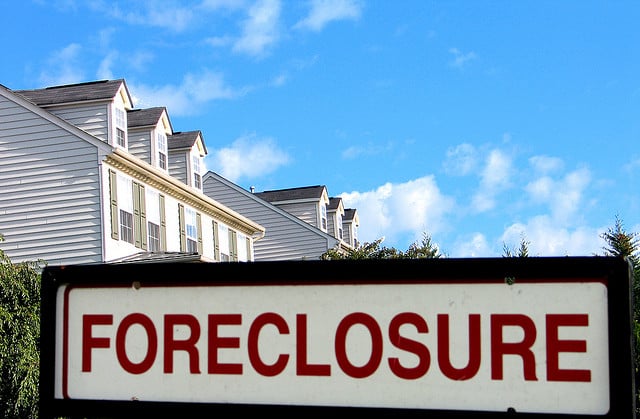 The housing market, and general economic health of the U.S., is looking up if recent reports are to be believed. This week it was reported that home mortgage debt went up for the first time since the "Great Recession" began in 2009. This indicates that Americans are somewhat more willing to go into debt for the sake of home ownership. Now, according RealityTrac, the number of foreclosures being filed for are shrinking — meaning less default notices, fewer home auctions, and a decrease in bank repossession.
In total, filings have dropped by 15 percent since the previous month to 113,454 properties in November. This is also a 37 percent decrease from last year according to RealtyTrac — a top resource for housing data in the U.S.. Of the 113,454 filings, only 52,826 were filed during the month of November, a ten percent decrease since October, and 32 percent less than this time last year.
RealtyTrac reports that there were 30,461 bank repossessions in November of this year, 19 percent less than last month, and 48 percent fewer than a year ago. This marks the lowest repossession rate since July of 2007, according to the report, a seventy-six month low.