Apollo (NASDAQ:APO): Current Price $22.38
In a sign of the times, when private equity players and asset managers such as Apollo (NASDAQ:APO) and KKR (NYSE:KKR) are under increasing pressure to identify and generate new streams of fee income, Blackstone (NYSE:BX), too, has acquired a securities underwriting license in an effort to leverage its growing capital market operations into lucrative investment banking. Could these new entrants be treading on someone's toes? "We have complex relations with the PE firms, but not conflicts…," said one investment banker focusing on private equity clients and quoted by CNBC.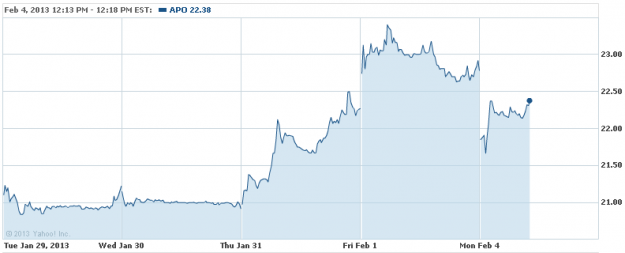 Are these stocks a buy or sell? Let us help you decide. Check out our Stock Picker Newsletter now.