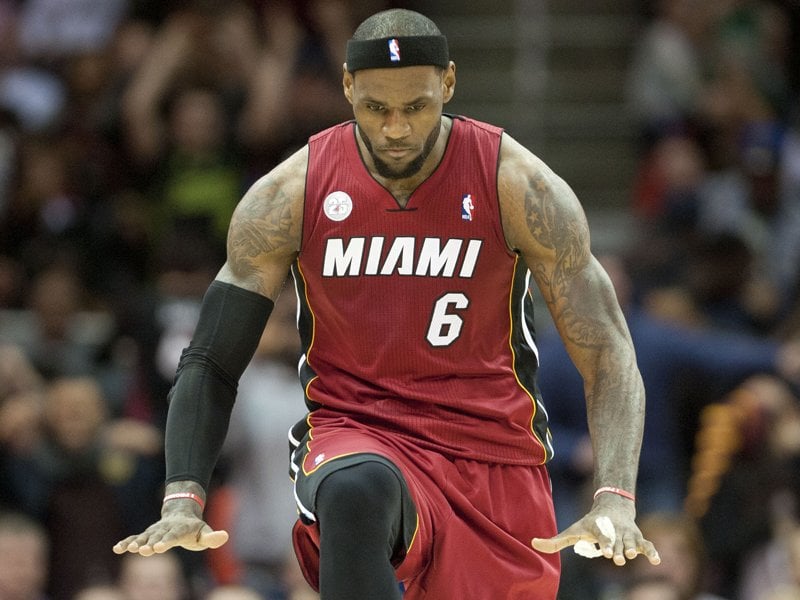 Who has done more for their NBA team's local economy — LeBron "King" James in Miami playing for the Heat or Michael Jordan's illustrious career in Chicago playing for the Bulls? Few things are harder to estimate than the economic impact of professional sports teams. Harder still is measuring the influence individual athletes have on their team's city. Basketball is called a team sport for a reason. Still, with King James regularly drawing comparisons to one of the greatest — if not the greatest — basketball players of all time, his impact on the city is palpable, but perhaps not from an economic standpoint.
Jordan's Economic Impact
Jordan's impact on the economy has been discussed at least as far back as 1998, when CNN Money ran a story asking what Jordan brought to the economy. The answer is a lot harder to quantify than you would think. However, it is valid to conclude that the boost to Chicago's economy was much higher than his annual salary.
Jordan played for the Chicago Bulls from the 1985 season to the 1998 season with a year break to play minor league baseball in 1994, winning NBA championships in '91, '92, '93, '96, '97, and '98. His stunning, athletic style of play captivated audiences, and the Chicago Bulls still have the highest yearly game attendance of any NBA team. Jordan helped build that, and the city of Chicago has definitely benefited, though the exact economic figure is impossible to compute.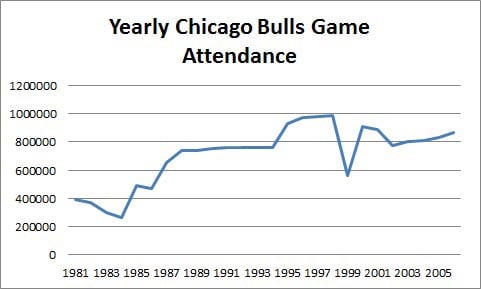 Data: Data Basketball