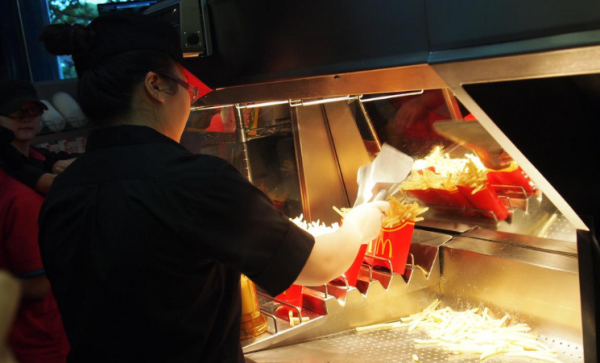 After an unprecedented amount of liquidity and intervention by the Federal Reserve, the labor market is still stuck in the slowest post-recession recovery since the Great Depression. The recent update on the employment situation was better than expected, but the restaurant industry — known for low wages — is leading the way.
Last week, the U.S. Department of Labor reported that the economy added 175,000 jobs in May, more than estimates calling for a gain of 167,000 jobs. However, the unemployment rate ticked slightly higher, and the economy needs to add roughly 200,000 jobs per month just to account for population growth. Furthermore, the nation lost 8,000 manufacturing jobs.
America, the most gluttonous country in the world, loves to eat food, which is providing a belt-busting boost to jobs in the restaurant industry. Eating and drinking places added a net 38,100 jobs last month. The component accounts for around three-fourths of the total restaurant and food service workforce, and has posted job gains of at least 30,000 in three of the past four months.