With shares of Netflix (NASDAQ:NFLX) trading at around $139.80, is NFLX an OUTPERFORM, WAIT AND SEE or STAY AWAY? Let's analyze the stock with the relevant sections of our CHEAT SHEET investing framework: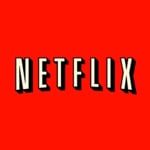 C = Catalyst for the Stock's Movement
Yes, Netflix delivered a blowout quarter, but the biggest news was that the Internet video service added 2 million subscribers. You might be thinking that you have no interest in watching movies and TV shows online, but it's only $8 per month. This is the key selling point for most subscribers. It also helps that Netflix is improving its content. As you might already know, Netflix has a licensing agreement with The Walt Disney Company (NYSE:DIS) for exclusive rights to new movies beginning in 2016. Netflix also has an interest in entering a licensing agreement with Sony Corporation (NYSE:SNE) for its latest movies, but that wouldn't take place until after 2015, if at all, because of a deal that Sony has with Starz. Then there's the show House of Cards, which will be available on Feb. 1. It stars Kevin Spacey and will be exclusive to Netflix's video streaming service.
As far as Q4 results go, EPS came in at $0.13 versus an expectation of -$0.12. That was quite a surprise. At the same time, it's nowhere near 2011 Q4 EPS of $0.64. Revenue also beat expectations, coming in at $945 million versus an expectation of $935 million. This is an improvement over last year's Q4 revenue of $875.57 million. FY2012 EPS came in at $2.19, which was a big drop from 2011. On the other hand, revenue came in at $3.6 billion, which was a significant improvement from 2011.
Investors were skeptical about CEO Reed Hastings and has strategies, but it looks like he's getting the last laugh, at least for now. His aggressive spending and focus on compelling content is now paying off. He attributes much of this success to the popularity of tablets. Holiday tablet sales seem to have helped a great deal.
Everything might seem perfect for Netflix at the moment, but there are several threats to the company's success. One of the biggest threats is the cost of content. Some economists feel that this will lead to the company's demise. While content costs are a significant threat, it's likely that Netflix will find a solution. Where there is demand and money to be made for everyone involved, solutions are often found.
Let's take a look at some important numbers for Netflix.