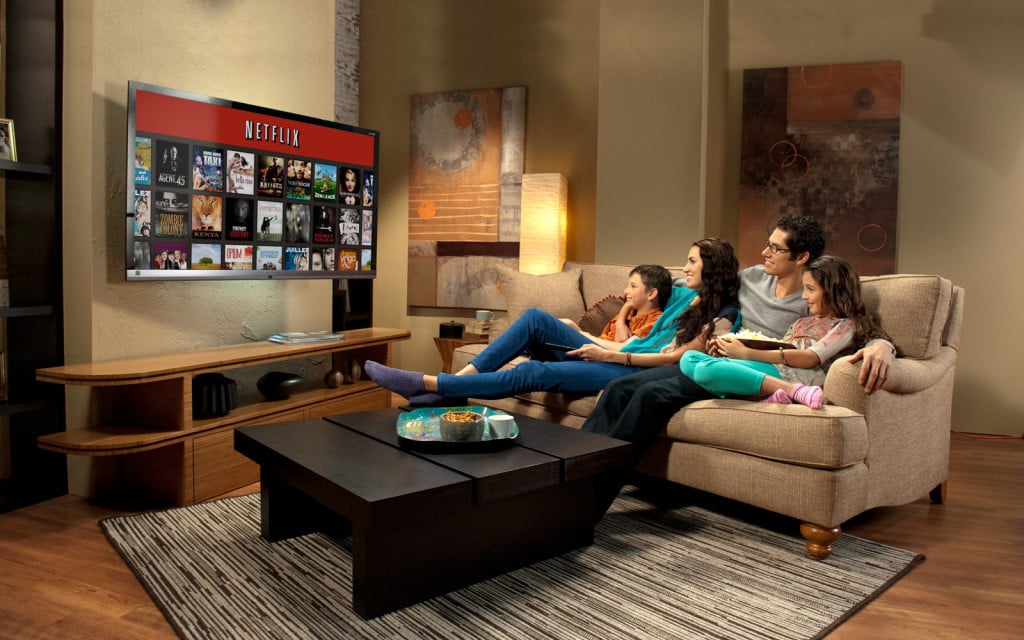 The second-quarter report from Netflix (NASDAQ:NFLX) headquarters was encouraging in terms of subscriber additions domestically and around the globe. The latest news from Canada says momentum north of the U.S. border is even more powerful. The Globe and Mail reports Netflix is steadily growing in Canada, with possibly 25 percent of all English-speaking Canadians subscribing. The news sent Netflix on an early surge during Friday trading.
The Globe and Mail got its figures from a Media Technology Monitor report. The company's surveys have been highly accurate in the past, and have margins of error of 2.2 percent 19 of 20 times. The good news for Netflix also included its reach for advertising revenue, as 84 percent of the survey's users said they were streaming content at least once a week from Netflix.
Wall Street gave this news two thumbs up Friday, with shares up over $8 by 1 p.m. EDT for a gain of 3 percent. Netflix hit a 52-week high of $315.89 earlier in the day and was sustaining prices near $313 after noon. The gains in Canada are part of the latest wave of success for Netflix outside of U.S. markets.