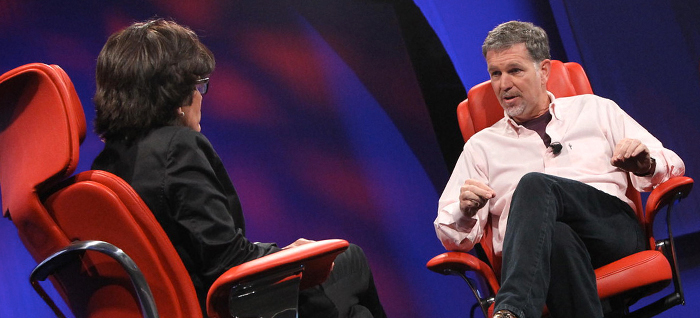 Netflix (NASDAQ:NFLX) seems to have finally recovered from difficulties the company faced in 2011 when Chief Executive Officer Reed Hastings decided to separate the company's streaming and DVD-renting options into separate subscription plans, angering customers and causing the stock to plummet.
Netflix stock reached an all-time high of $311.65 during trading on Tuesday, dropping slightly to $310.15 at the time of writing. The company's previous high was $304.79, which it reached during trading on July 13, 2011, according to a report from Bloomberg.
Back in 2011, Netflix lost 800,000 subscribers when it separated its streaming and DVD services. The company has managed to win back users through numerous content deals and creating its own original series. Netflix series House of Cards, Hemlock Grove, and Arrested Development are all nominated for Emmys this year, and the new prison drama Orange is the New Black has received excellent critical reception.