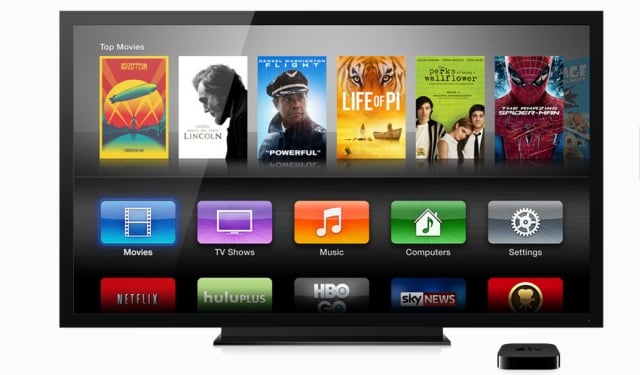 After Apple (NASDAQ:AAPL) failed to announce an anticipated software upgrade for Apple TV at this week's media event, some observers pointed to September 18 as the next possible software release date. However, a recent tweet from technology industry commentator MG Siegler suggests that Apple TV users may be in for more than a simple software upgrade by the time October rolls around, reports Apple Insider.
"I guess those excited about a software refresh in a week are gonna be *really* excited when new Apple TV hardware is unveiled next month," tweeted Siegler. The commentator's tweet reignited rumors that Apple will soon be releasing a new version of its digital media receiver.
Speculation about a possible Apple TV product refresh began after GigaOM reported earlier this month that global trade intelligence platform Panjiva had discovered multiple bills of lading that described shipments of "Set Top Boxes." Rumors of an imminent Apple TV refresh were further bolstered when Apple Insider noted that the Online Apple Store was no longer offering refurbished Apple TVs for sale. Stock shortages can often be indications that Apple is gearing up to release a new iteration of a product.