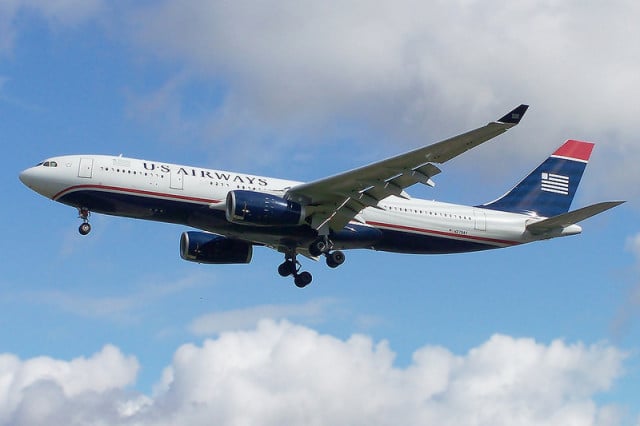 Wondering how you can invest in the world's largest airline that's been created by the merger between AMR Corp.'s (AAMRQ.PK) American Airlines and US Airways (NYSE:LCC)? Wonder no more, as it has been announced that the merged company, now called American Airlines Group, will trade on the Nasdaq under the ticker "AAL," Reuters reports.
This represents a change in exchanges for both companies, as US Airways trades on the New York Stock Exchange, where AMR Corp. also traded before filing for bankruptcy. "Nasdaq offers a most advanced trading platform driven by innovation and efficiency — qualities that complement the new American," Tom Horton, current AMR Chair and CEO, and future Chair of the newly merged company, said in the statement seen by Reuters, announcing the application to list the common shares on Nasdaq.
On Tuesday, the U.S. Justice Department announced that it had reached an agreement with the two airlines and will allow their merger to go through. The DoJ had previously sued to block the merger, saying that it would cut down on competition in the airline industry and raise the price of airfare for consumers. In the agreement, US Airways and American have to give up slots at airports around the country and are being required to sell them to low-cost carriers rather than other giant companies.