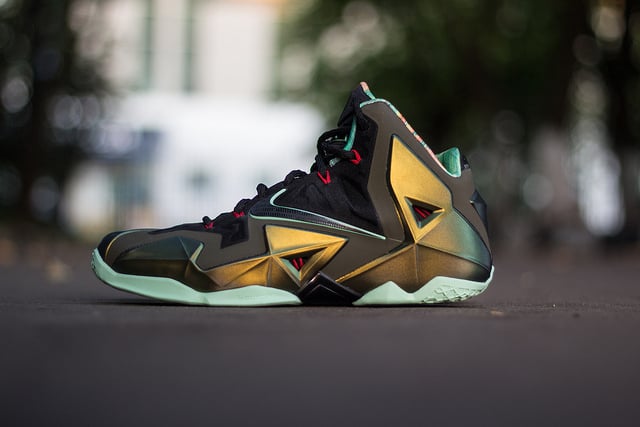 The jury's still out on whether National Basketball Association star LeBron James actually likes his LeBron 11 shoes from  Nike (NYSE:NKE) or if he only slips them on for a couple of minutes each game for advertisement purposes, but the sneakers' robust sales show that it doesn't even really seem to matter.
According to The Wall Street Journal, James has recently fielded criticism about his apparent reluctance to wear the 11s for full basketball games, even though one would think this comes with the territory of signing an annual $15 million contract with Nike. After signing James in 2003, Nike has released a line of signature LeBron shoes for each year he has played in the NBA, with the latest offering going on sale in October — but onlookers have noticed lately that in the 18 games played since the season started, James has only worn the 11s for two full games, actually spending most of his time in last year's LeBron X model.
James's fondness of last year's kicks has led to questions over the true appeal and fit of the new Nike shoes, but his manager, Maverick Carter, insisted to the Journal that the athlete is simply still tweaking his shoe so that it has the perfect fit, and James expects to begin wearing the 11s full time within the next couple of weeks.