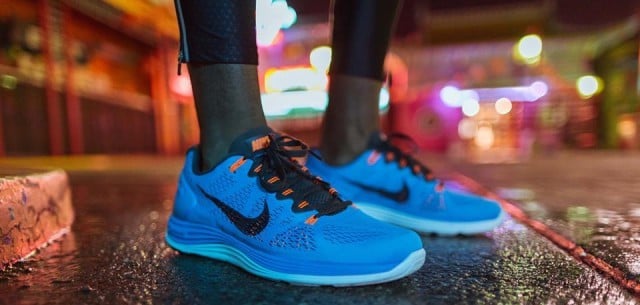 Nike, Inc. (NYSE:NKE) closed the regular session down 0.37 percent at $78.26 per share on Thursday but edged fractionally higher in post-market trading after reporting second-quarter fiscal 2014 financial results. Revenues increased 8 percent on the year (+9 percent on a currency-neutral basis) to $6.43 billion, just shy of the mean analyst estimate of $6.44 billion. Earnings increased 4 percent on the year to 59 cents per diluted share, above the mean analyst estimate of 58 cents per share.
Cost of sales increased just 5 percent on the year while gross profit increased 12 percent, pulling Nike's gross margin up to 43.9 percent from 42.5 percent in the year-ago period. Total selling and administrative expenses grew 14 percent, and now account for 32.5 percent of revenue, up from 30.8 percent in the year-ago period. Nike's effective tax rate fell 170 basis points to 25.1 percent.
By region, Nike sales grew the most in Western Europe, climbing 18 percent to a total of about $1 billion, about 16.7 percent of total Nike brand revenues. Central and Eastern European sales grew by 17 percent to $295 million.