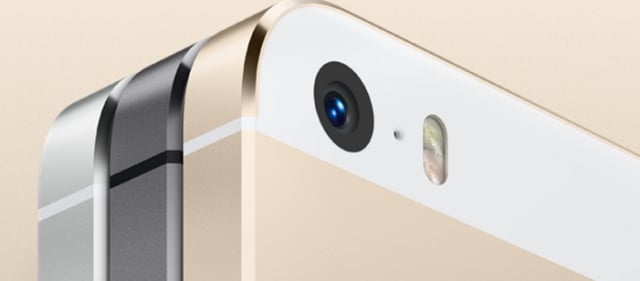 It's no secret that the gold-colored version of Apple's (NASDAQ:AAPL) iPhone 5S is wildly popular in many Asian markets where it has positive connotations of wealth. Unfortunately for gold iPhone shoppers, this particular iPhone 5S color is in short supply with some stores reporting that they never had any units in stock to begin with.
However, some enterprising Chinese merchants have responded to the overwhelming gold iPhone demand by selling gold-colored stickers that will transform Apple's other iPhone models into the coveted gold color, reports the Wall Street Journal. Instead of shelling out over $860 for the new gold-colored iPhone 5S, Chinese customers can transform their current iPhone into a gold-colored device for less than $2.
According to the Wall Street Journal, China's Taobao online store has already sold thousands of these gold-colored iPhone stickers. Although many users seemed to appreciate the gold stickers, some customers have complained about incorrect sticker sizes.