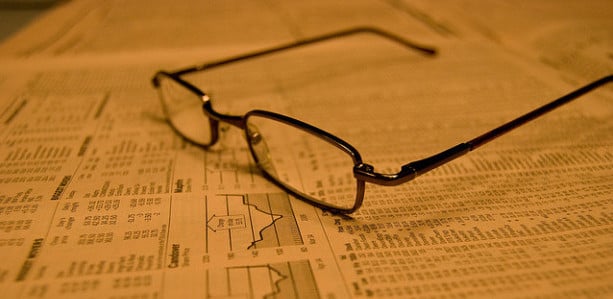 J.C. Penney (NYSE:JCP) management may be pleased with the company's department store holiday sales, but investors are not. On Wednesday, the retailer informed investors that, "The company is pleased with its performance for the holiday period, showing continued progress in its turnaround efforts. Customers responded well to the company's offerings this holiday shopping season, both in store and online."
In addition, J.C. Penney reaffirmed the outlook for the fourth-quarter that the company gave along the release of third-quarter earnings. But few other details were provided, and that concerned investors, who bid shares down as much as 8.51 percent to $7.49, on Wednesday morning. With investors expressing little confidence that the resurrection of J.C. Penney's fortunes will come to pass, the retailer's stock has already lost 16.65 percent of its value this year to date, which follows the 51.77 percent drop in value the stock experienced in 2013.
Except for a brief period at the end of last year, J.C. Penny investors were hesitant throughout 2013 to subscribe to the nascent recovery story that company executives insisted was underway, as the stock's movement illustrates. Shares of the century-old department-store chain opened on January 2, the first trading day of 2013, at $20.01, a price 40.71 percent below its year-ago level. On February 22, the stock rose to the highest price it would reach last year, touching $23.10 during the day's trading. However, from that moment, shares have charted a generally downward course. The replacement of Ron Johnson, whose predecessor, Mike Ullman, took over as chief executive in April, prompted a significant selloff as did the late September announcement that the company would be sell 84 million shares in a public offering to raise cash. Following the news, shares dropped to what was then a 13-year-low of $9.93 per share. Share price continued to drop, pressed to further lows by concerns for the company's liquidity.