Hewlett-Packard Company (NYSE:HPQ): Current price $15.30
As part of its accusations of fraudulent accounting at its purchased Autonomy unit, Hewlett-Pakard claims that Autonomy booked software-as-a-service contracts as software licensing deals, which Autonomy has denied, according to Business Insider. According to the researcher, a former Autonomy salesperson described what she said was firsthand knowledge of the type of accounting impropriety that HP alleges, but the report also said that the former employee is enmeshed in a legal battle with HP over compensation.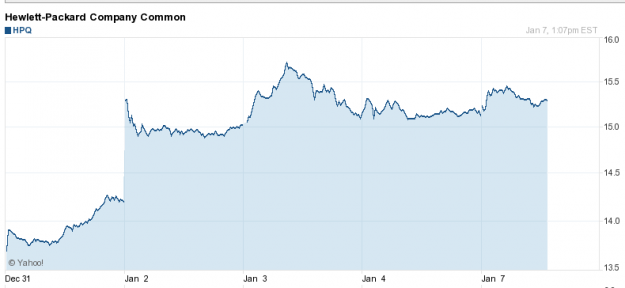 Save time and make money with our LOWEST ADVERTISED PRICE EVER to help you achieve your financial goals in 2013. This is a LIMITED TIME OFFER, so get your Stock Picker Newsletter now!