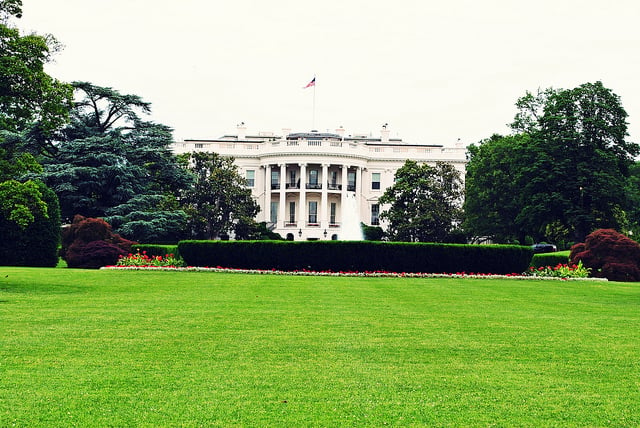 This week — August 28, to be precise — marks the 50th anniversary of Martin Luther King Jr.'s historic "I Have a Dream" speech, a part of the larger March on Washington D.C. for Jobs and Freedom demonstration. To this day, it remains one the largest political rallies for human rights in United States history.
As the capital honored the civil rights leader today, his name has dotted recent political rhetoric. In fact, the administration is working to tie the celebration of the anniversary of the March on Washington to the implementation of the Affordable Care, as a recent radio interview of President Barack Obama shows.
During the interview, which aired on Tuesday, the president said he believed King would approve of his signature health care reform. "I think he understood that health care, health security is not a privilege; it's something that in a country as wealthy as ours, everybody should have access to," he told hosts Tom Joyner and Sybil Wilkes, speaking from the White House. Given that the administration has described affordable health care as a right, it follows that the memory of a man whose words awakened a whole generation to the injustices perpetrated in the United States be invoked at a time when the Obama administration is looking to encourage Americans to sign up for health insurance coverage on the exchanges mandated by the Affordable Care Act.