In an age of mass globalization, the original "birthplace" of a new vehicle has become a contentious point among American buyers as we collectively become more aware about how our spending affects the economy and our communities.
This sentiment seems to run particularly high when it comes to trucks, which have a long-established place in American tradition. Though pickups have become a more global enterprise, the idea that trucks sold domestically should still be built and sourced domestically is strong. Fortunately, Edmunds compiled a list of the eight most American trucks in terms of component sourcing and final assembly.
While taking into consideration the location of final assembly, the trucks are also given a score from the Kogod Made in America Auto Index, which looks at parts and assembly information, and factors such as where a model's research and development took place, where a carmaker made capital investments, and where the profits from the vehicle go, Edmunds reports. The Kogod index is scored on a 100-point scale.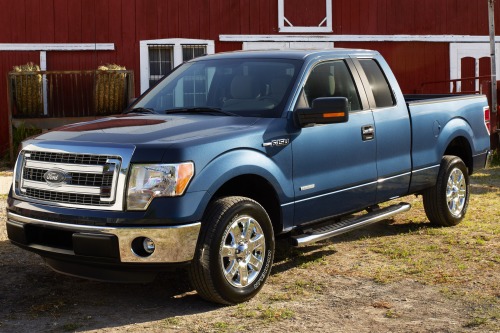 1. Ford F-150 (tied)
The Ford (NYSE:F) F-150, the best-selling truck in America, is also one of the most American, with 75 percent of its parts sourced from the U.S. and Canada. The engine, transmission, and final assembly were all taken care of domestically, as well, and the truck has Kogod rating of 87.5.