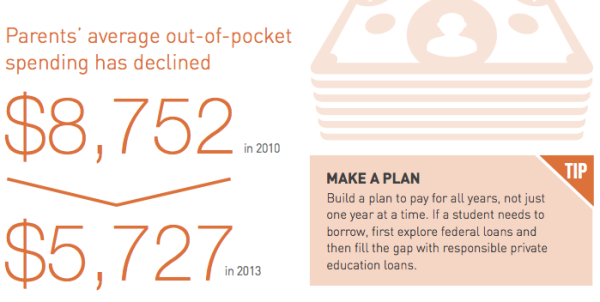 College is big business. Millions of students decide to pursue a post-secondary education every year. There are many benefits to investing in higher education, but the skyrocketing cost of a degree has many parents tightening purse strings.
Between the aftershocks of the Great Recession and an ever-increasing tuition bill, parents across the United States are reducing how much financial aid they give to their children. Parents now pay 27 percent of college expenses from income and savings, down from the peak of 37 percent in 2010, according to a new study from Sallie Mae and Ipsos. During the 2012-2013 school year, parents forked over an average of $5,727 compared to $8,752 three years ago.
Despite the burden of college expenses and debt, 85 percent of parents still believe that college is an investment in their child's future, representing the highest reading in six years.