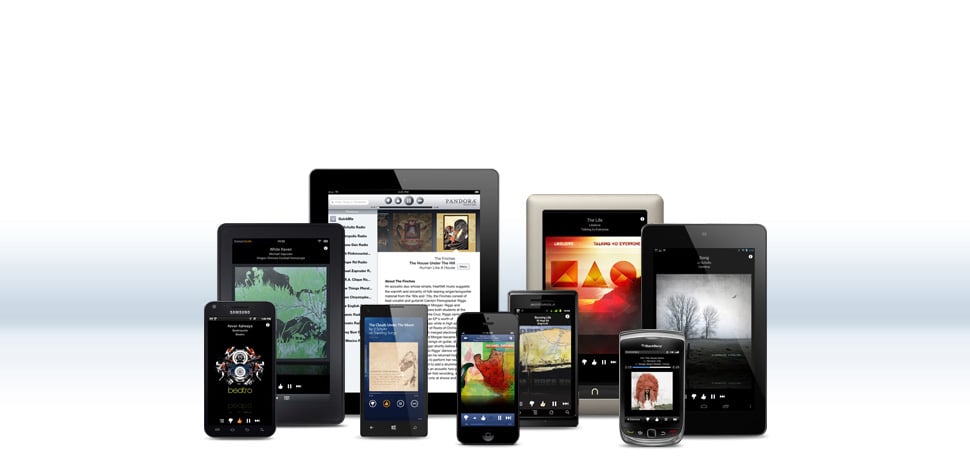 Analysts expected Pandora (NYSE:P) to post big revenue gains for the second quarter. Last Friday, Goldman Sachs upgraded shares of the Internet radio provider based on the belief that its quarterly results would show stronger-than-anticipated mobile ad growth when released on August 22. In the report to clients seen by The Wall Street Journal, Goldman analysts explained that they were "encouraged" by the past three quarters of increasing mobile and subscription revenue growth. It also helps that Pandora trades at a discount to its peers relative to its growth rate.
Ever since Pandora first went public in 2011, concerns for its ability to monetize its mobile platform have been simmering beneath the surface of the company's long-term growth narrative. Given that concern, the $116 million in non-GAAP revenue that Pandora generated from its mobile operations in the second quarter, which was a 92 percent year-over-year increase, should have pleased investors.
In fact, Chairman and Chief Executive Officer Joe Kennedy even called the "record revenue quarter" an "important inflection point in Pandora's history" in the earnings press release. The fact that mobile revenue soared clearly demonstrated "the leverage in Pandora's business model," he added. The fact that non-GAAP revenue jumped 58 percent from the year-ago quarter to $162.0 million, active users grew 30 percent to 71.2 million, and its share of total U.S. radio listening increased to 7.08 percent in July from 6.02 percent a year earlier, served to strengthen his claim.