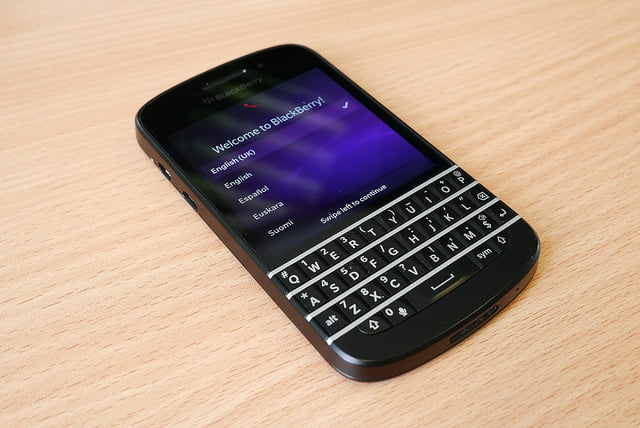 Pharmaceutical giant Pfizer (NYSE:PFE) recently told its employees that they should abandon the "volatile" BlackBerry (NASDAQ:BBRY) platform in favor of a smartphone powered by Google's (NASDAQ:GOOG) Android or Apple's (NASDAQ:AAPL) iOS, reports Bloomberg. Pfizer's announcement comes less than two weeks after Blackberry cancelled its plans to sell itself and instead secured $1 billion in funding from a small group of investors.
In an internal company memo obtained by Bloomberg, Pfizer referenced BlackBerry's attempt to sell itself as one of its primary reasons for recommending that employees switch platforms. "In response to declining sales, the company is in a volatile state. We recommend that BlackBerry clients use their BlackBerry devices and plan to migrate to a new device at normal contract expiration," stated Pfizer.
Pfizer also noted in the memo that it had a contingency plan in place in case BlackBerry were to suddenly cease operations. However, a Pfizer spokesperson refused to confirm or deny Bloomberg's report. "We never go out in the media and talk about our service providers," said Pfizer spokesperson Joan Campion.
Fortunately, even if BlackBerry users have to switch platforms, they should still be able to use some familiar BlackBerry features. The BlackBerry Messenger app is available for both Apple's iOS users and Google's Android users.