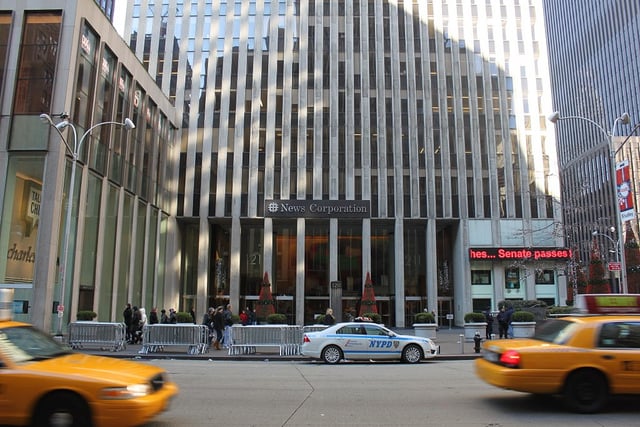 News Corp. (NASDAQ:NWSA) is one step closer to distancing itself from a phone-hacking scandal after a Delaware judge on Wednesday approved a $139-million cash settlement between the company and its shareholders. The case was settled without News Corp. admitting any wrongdoing.
"We are pleased to have resolved this matter," the company said in a statement. "The agreement reflects the important steps News Corp. has taken over the last year to strengthen our corporate governance and compliance structure."
The settlement was approved by Vice-Chancellor John Noble, who told the Associated Press it was the largest cash derivative settlement he had ever seen in a shareholder derivative lawsuit, a type of suit in which shareholders file to hold board members and other management officials responsible for damage caused to the company.