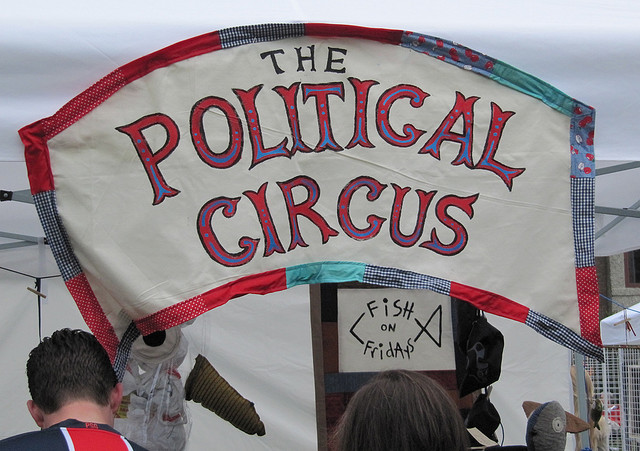 With Washington, D.C. still unable to end its political circus, a new national poll finds that Congress has a favorability rating in the single digits. Between the government shutdown and impending debt ceiling debacle, it's not too surprising that the majority of Americans disapprove of the misfits on Capitol Hill. However, how does Congress stack up against other things in life?
According to Public Policy Polling, only 8 percent of American voters approve of the job Congress is doing, compared to 86 percent who disapprove. The feeling is mutual across party lines. Democrats, Republicans, and Independents only gave Congress approval ratings of 7 percent, 10 percent, and 8 percent, respectively. Congress improves its standing against items such as cockroaches and Miley Cyrus, but often loses the battle. Let's take a look at the survey results.
Compared to other parts of government, Congress is clearly out of favor. When asked to choose between Congress or the IRS, 42 percent of Americans had a higher opinion of the taxman, compared to 33 percent for Congress. Twenty-four percent were not sure. Choosing between Congress and the DMV, 58 percent of respondents favored the DMV, compared to only 24 percent for Congress. In fact, 73 percent of Americans found jury duty more favorable than Congress.