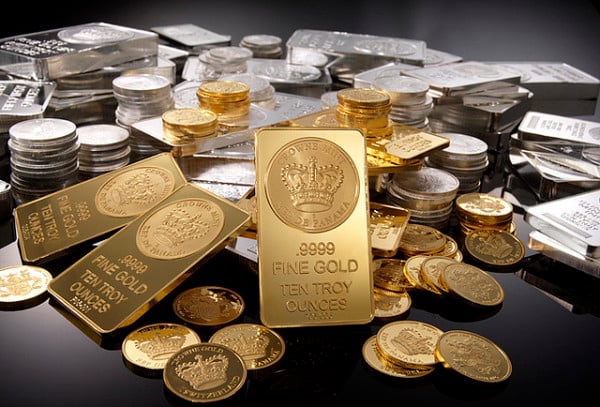 On Thursday, gold (NYSEARCA:GLD) futures for December — the most active contract — fell $5.90 to close at $1,412.90 per ounce, while silver (NYSEARCA:SLV) futures dropped 30 cents to finish at $24.14.
Both precious metals declined as positive economic reports kept a September "taper" on the Federal Reserve's table. According to the U.S. Department of Commerce, the economy expanded at an annual rate of 2.5 percent in the second quarter, compared to the initial estimate of only 1.7 percent. On average, economists expected a rate of 2.2 percent.
Alongside consumer spending, rising exports and real estate spending helped boost second-quarter numbers even as lower government spending acted as a drag. But the primary reason for the large upward revision was a better trade balance, according to Paul Ashworth, the chief U.S. economist at Capital Economics. As he told CNN, the U.S. exported more and imported less than the Commerce Department previously estimated.