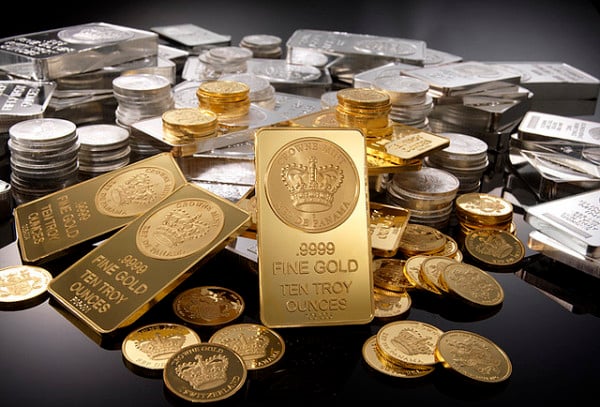 On Thursday, gold (NYSEARCA:GLD) futures for December — the most active contract — declined $3.10 to close at $1,317.60 per ounce, while silver (NYSEARCA:SLV) futures edged 11 cents lower to finish at $21.79.
Both precious metals were relatively quiet as the U.S. government remained in partial shutdown mode for the third consecutive day. At the beginning of October, hundreds of thousands of federal employees were placed on furlough, while everything from national parks to numerous agencies and public services closed until some type of a budget agreement is reached by Congress.
Speaking at a construction company in Maryland, President Obama placed the blame directly on Speaker of the House John Boehner (R-Ohio). "The only thing preventing people from going back to work and basic research starting back up and farmers and small business owners getting their loans, the only thing that is preventing all that from happening right now, today, in the next five minutes, is that Speaker John Boehner won't even let the bill get a yes or no vote because he doesn't want to anger the extremists in his party," Obama said.