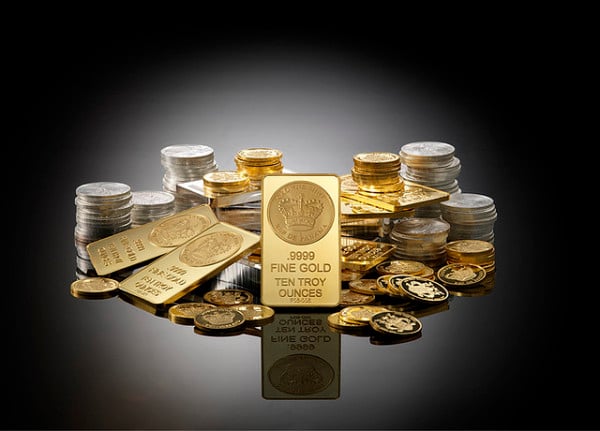 On Thursday, gold (NYSEARCA:GLD) futures for December — the most active contract — fell $12.10 to close at $1,324.10 per ounce, while silver (NYSEARCA:SLV) futures declined 12 cents to finish at $21.77.
Both precious metals received selling pressure as the U.S. Department of Commerce's third estimate of second-quarter gross domestic product leaves the picture of United States economic growth from April to June unchanged at an annual rate of 2.5 percent. Furthermore, the department said inflation remains muted.
After rising at a 2.3 percent rate in the first quarter, spending slowed to a 1.8 percent growth pace in the last quarter. Incomes have failed to rebound since the end of the recession, and stagnating incomes mean Americans are more likely to keep discretionary spending to their immediate needs, posing a clear problem for economic growth. Consumer spending accounts for approximately 70 percent of the economy.