Intel Corporation (NASDAQ:INTC): Current Price: $21.13
The company has placed a lot of hope in the PC market, mainly due to the idea that it is possible that consumers could begin snapping up the types of laptop-tablet hybrid devices that have been unable to make much of an impact. In the wake of Intel's Q4 results, Wall Street has begun to worry regarding its capital spending plans for the year, and an outlook that is assuming a much better second half of the year. As of now, the most prominent underlying fear is that Intel could be left with under-used and very expensive factories.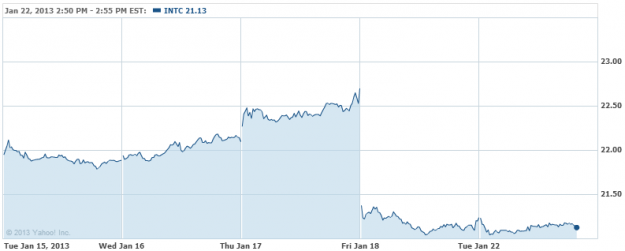 Start 2013 better than ever by saving time and making money with your Limited Time Offer for our highly-acclaimed Stock Picker Newsletter. Click here for our fresh Feature Stock Pick now!