Intel Corporation (NASDAQ:INTC): Current Price: $21.80
Computers that run Microsoft Corp. (NASDAQ:MSFT)'s Windows software and Intel Corp.'s processors are expected to keep losing market share to tablets and smartphones during the year, according to researcher Canalys. Wintel machines are to bring in 65 percent of the computer market during the year, which has slipped from 72 percent during 2012, Canalys claimed. During last year's Q4, combined shipments of desktops, netbooks, and notebooks saw a decrease of almost 10 percent from the same period during 2011.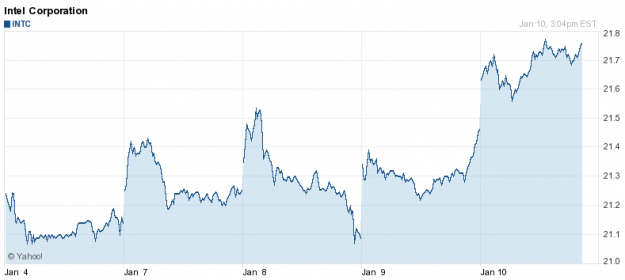 Start 2013 better than ever by saving time and making money with your Limited Time Offer for our highly-acclaimed Stock Picker Newsletter. Get our fresh Feature Stock Pick now!